Fairest Picture -- Mark Twain at Lake Tahoe NEWLY UPDATED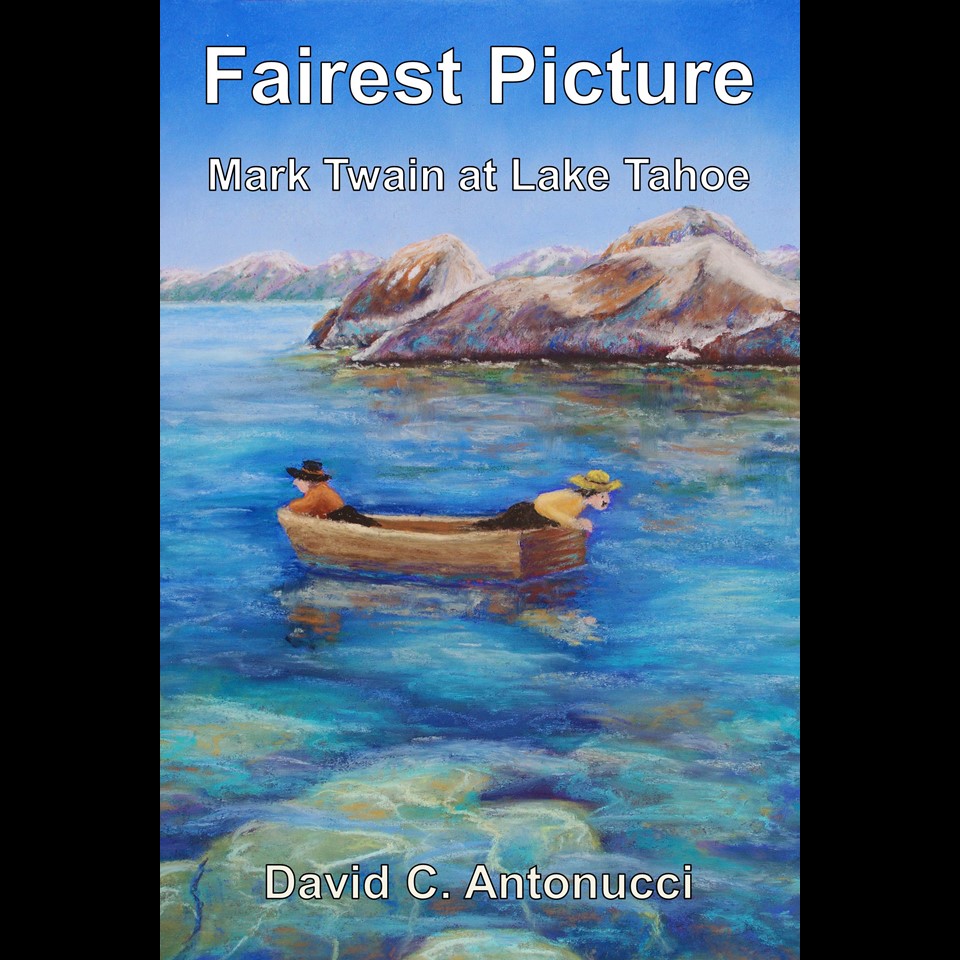 Fairest Picture – Mark Twain at Lake Tahoe is the book Mark Twain fans and Lake Tahoe enthusiasts have longed for. For the first time, a single volume brings together Mark Twain and his favorite lake, Lake Tahoe. Inside you will find little-known facts and newly discovered information about Mark Twain's experiences and adventures at Lake Tahoe that cannot be found in any other books or on the web. You will read about Mark Twain's Lake Tahoe of the early 1860s, how it is different today and still the same in many ways. We solve the riddle of where Mark Twain camped and located his timber claim on the North Shore, exactly as he told the story in Roughing It and letters home. We describe Mark Twain's subsequent trips to Lake Tahoe as a reporter for the Virginia City Territorial Enterprise and locate the hotels where he stayed and what he did while he was here as a tourist. We provide maps and directions to 12 Mark Twain places at Lake Tahoe and the surrounding area, allowing scholars and enthusiasts to visit these sites, see what Mark Twain saw and experience the same emotions that inspired him to write so eloquently about the lake. We present a complete listing of all known Mark Twain quotations about Lake Tahoe in his writings and lectures together with interpretation and context. The book closely examines and debunks the many myths and tall tales about Mark Twain at Lake Tahoe and in particular, the often repeated East Shore timber claim legend. Readers will have a much deeper appreciation for Mark Twain and the Lake Tahoe region, a place where he found his voice as a writer and humorist and went on to become one of America's greatest authors.
Extensively illustrated with 143 historical photos and detailed maps, and subject indexed for quick reference.
.
Information and Purchase
Fairest Picture -- Mark Twain at Lake Tahoe
Author: David C. Antonucci
Trim size: 6x9 paperback, B&W interior, color cover
Page count: 334
Illustrations & photos: 143
ISBN: 978-1463765699
Suggested retail price for paperback: $17.99
Kindle ebook: $2.99
Categories: History, biography, travel
Online Retail Purchase: CreateSpace eStore click here
Kindle ebook: Amazon click here
Sample Excerpts (click below to view in a new browser window)
Table of Contents click here
Introduction click here
Chapter 7 - In the Footsteps of Mark Twain click here
Chapter 8 - Debunking the Mark Twain-Lake Tahoe Myths click here
Recent information that discredits East Shore Campsite and Timber Claim click here
Tahoe-Reno Retail Location
Tahoe Maritime Museum, 5205 West Lake Blvd., Homewood, CA (530) 525-9253 click here
Sundance Books and Music, 1155 West 4th Street, Reno NV (775) 786-1188 Click here
MindPlay, The Village at Squaw Valley, Events Plaza (530) 584-6133click here
Geared for Games, Boatworks Shopping Mall, 760 North Lake Boulevard, Tahoe City, CA 96145,:(530) 581-4263 click here
Lake Tahoe Historical Society, 3058 Lake Tahoe Boulevard, South Lake Tahoe, CA 96150, (530) 541-5458 click here
North Lake Tahoe Historical Society, 130 West Lake Boulevard, Tahoe City, CA 96145, (530) 583-1762 click here
Potlatch, 930 Tahoe Boulevard, Incline Village, NV 89451,:(775) 833-2485 click here